Making inferences is such an important reading strategy, and it's one that I find many of my students struggle with at the beginning of the year. In the upper elementary grades, we spend less time worrying about decoding and start to shift our focus to that deeper comprehension. That requires the ability to make inferences, and inferencing is a skill that needs to be taught!
Investigations
Abby Gross from Write on with Ms. G always starts the year with a great Investigate the Teacher activity. She has posted about it here and on instagram but, to summarize, she lets students snoop through the classroom to make inferences about her. This is an activity that my students always love. Normally, I also let kids do an Investigate the Classroom activity and have them make inferences about what kinds of things we will do and learn about throughout the year. These investigations are a fun way for you to introduce the idea of making inferences, and they're also perfect activities for the first week of school!
Picture Studies
Project photos on the board and ask students to answer a series of questions based on evidence from the picture. Be sure to explicitly note that they are making inferences during this process! After students become comfortable with this exercise, stop prompting with questions. Just show a picture and ask them what kind of inferences they can make!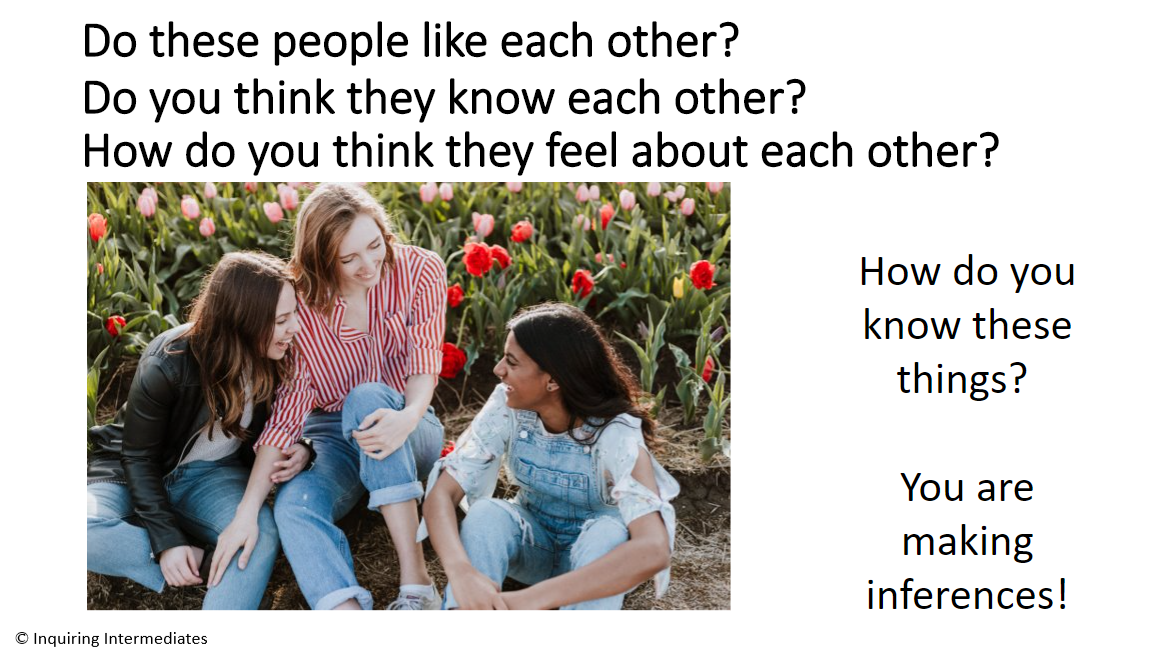 Novel Excerpts
Type and project excerpts from novels that you have in your classroom library, then ask students to answer questions that aren't answered explicitly in the excerpt. Just like with the picture studies, you can eventually drop the questions and have students freely share their inferences. As an added bonus, this is a great way to promote titles from your classroom library, especially if they are books you have read yourself and can personally recommend.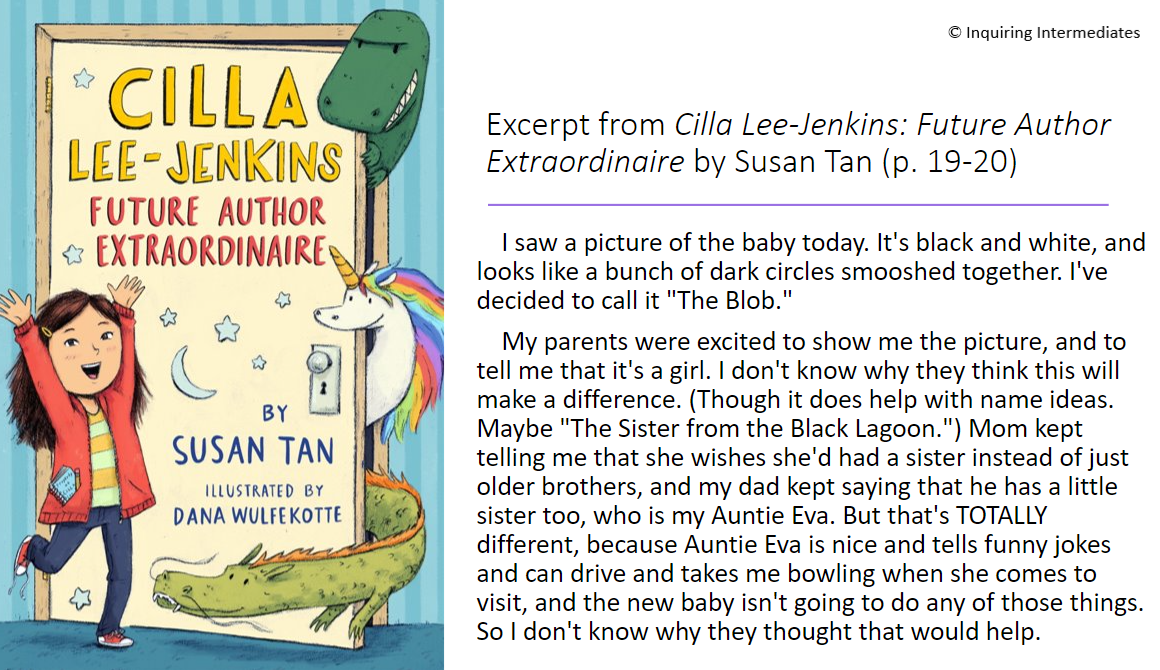 Inferencing Read-and-Colour Stories
These inferencing read-and-colour stories feature short texts and questions that can only be answered by making inferences. One story is about a cat going for an evening walk and the other is about a dad taking care of a baby while working from home. Students are asked to answer the questions but also to colour-code the stories to show what textual evidence they used to come up with their answer. This second step is key, because I want them to use that metacognition and pay attention to a thinking process that often goes unnoticed.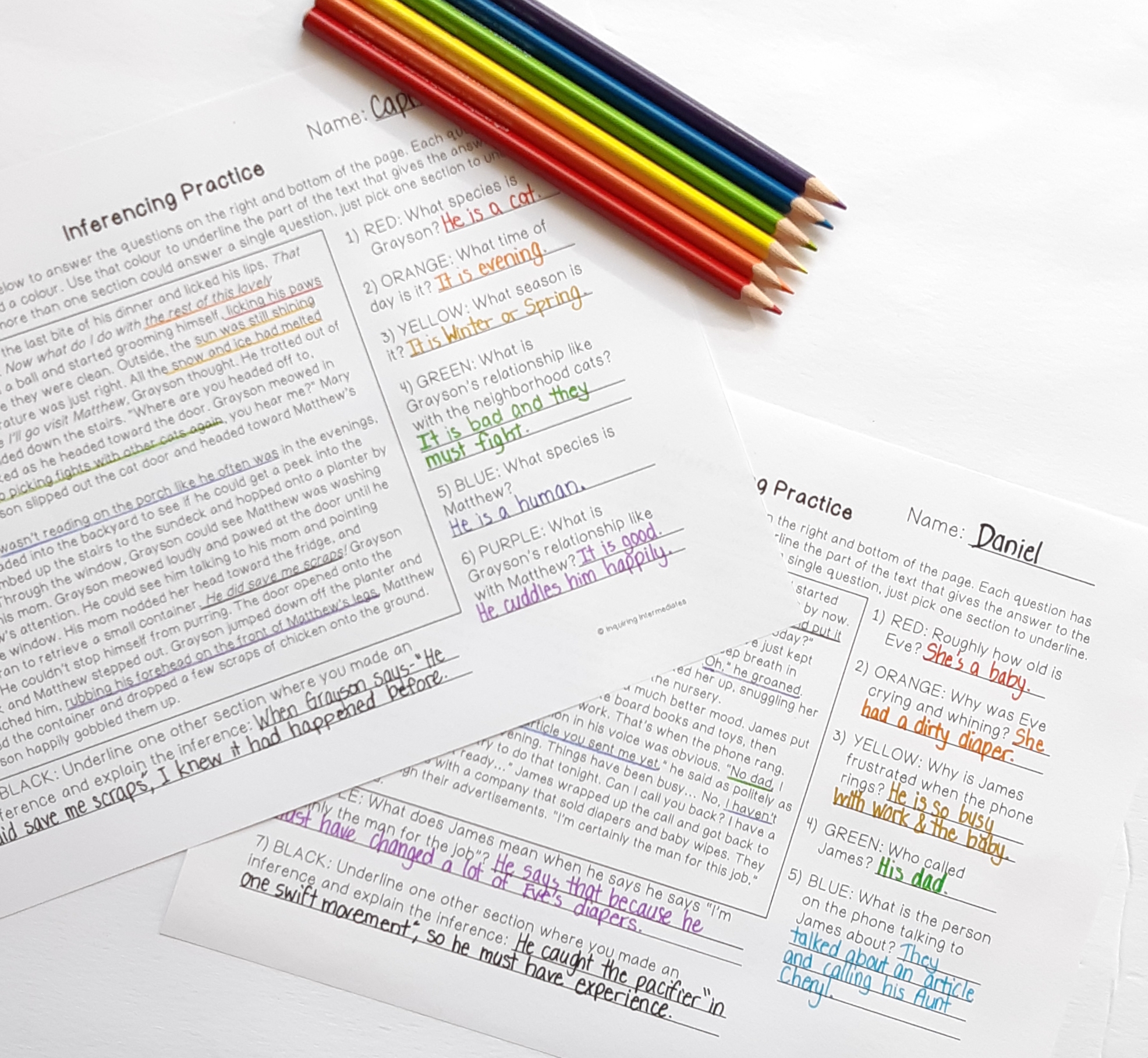 Whodunnits (a.k.a. mysteries)
Whodunnits require students to make inferences to solve a mystery. I have two print-and-go versions here, a free one for Christmas and one for any time of year. If you've really got time on your hands, you could take a page out of my third-grade teacher's book and do a whole mystery unit. I don't remember all the details, but I distinctly recall having a blast as I worked with my classmates to solve some sort of mystery he'd set up. We fingerprinted one another and made badges and everything!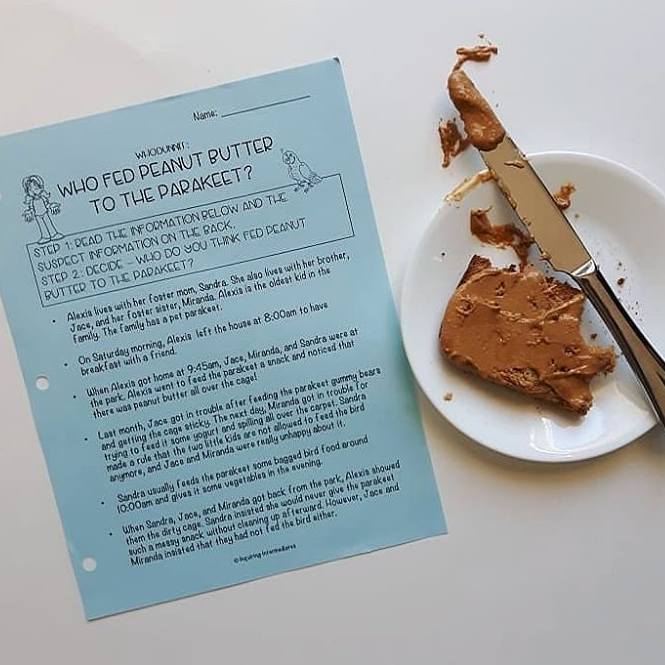 Reading Reflections and Book Club 'Jobs'
I'm a big proponent of letting kids read for pleasure, but I also think it's important to find times to get them to reflect on their reading and be explicit about the reading strategies they are using. This eleven-page reading response worksheet set includes two pages that ask students to make inferences about the motivation behind a character's words or actions. I like to use this set for book clubs and assign each student a reading strategy 'job' for the week. When they gather, they share their general thoughts and walk their group members through the strategy they chose for that week.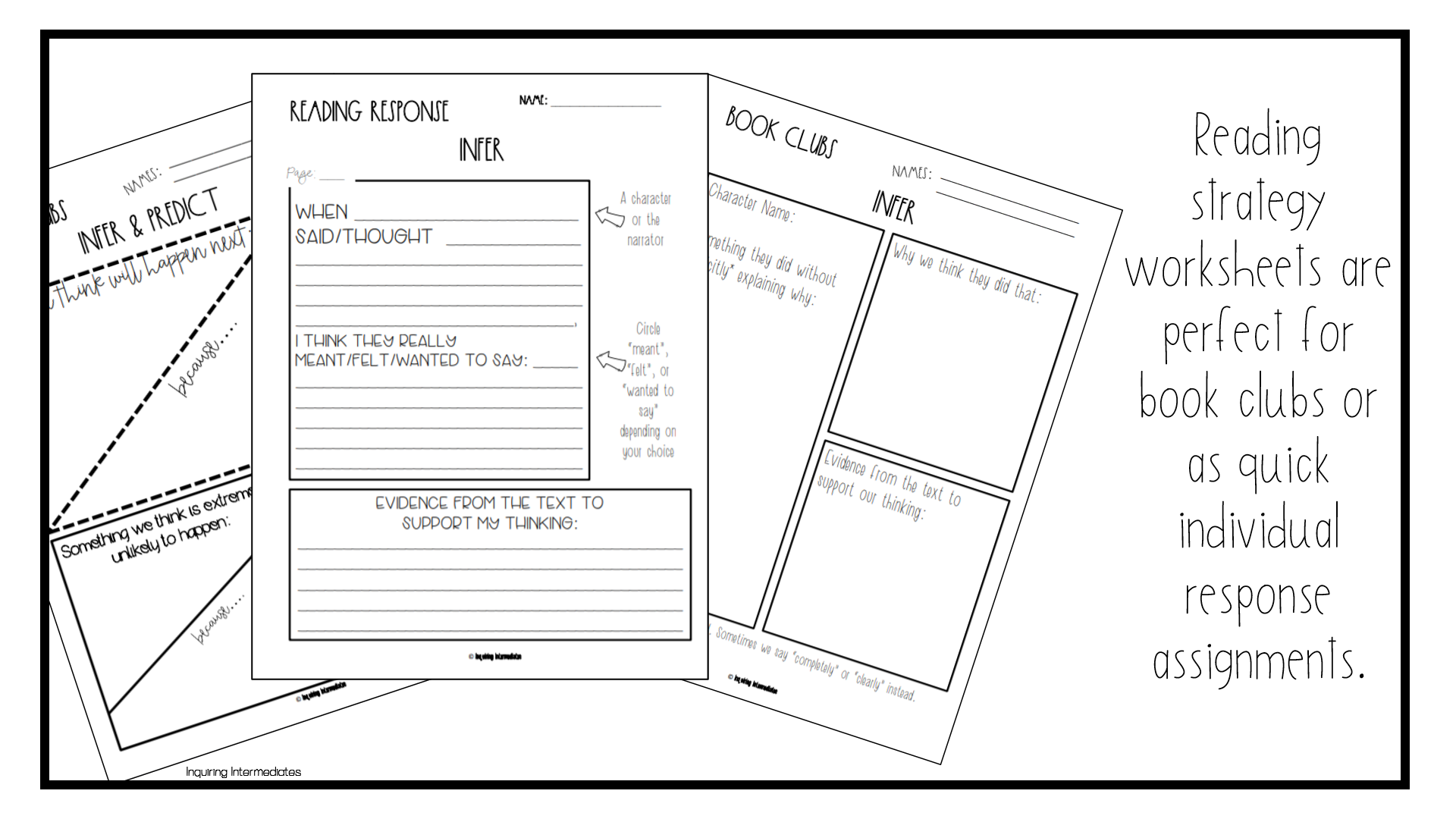 You can grab the inferencing stories, whodunnit, and reading response pages in my Making Inferences Growing Bundle on TPT!
What kinds of activities do you use to teach your students how to make inferences? I'd love to hear your ideas in the comments!